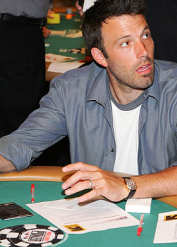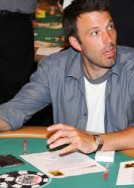 Affleck: Green baize evening We've got to admire Val Kilmer, Sean Penn, Ben Affleck, Matt Gonzalez and Spike Lee — they have all put their names and faces to an event in support of Green Party Prezzy candidate Ralph Nader in Denver today.
It would have been easier for each of them to throw their weight behind Obama and the DNC, but they decided to go with the underdog.
%authorad4%
Ben Affleck hosts one of the hottest tickets in Denver this week — a poker evening — so its no question Nader is pulling in the talent.
Daryl Hannah was also on the fringes giving interviews advocating off-grid living.