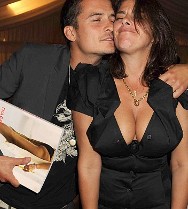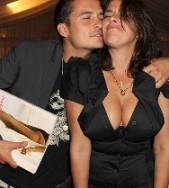 I'd like to think that we have entered the post-consumer era – a time when gross flaunting of wealth seems passé and we are more concerned with community and integrity than an 80s style dash for cash.
But when Simon Cowell of American Idol, and British artist Tracey  Emin, agree on something, you had better listen. Both of  them got famous by knowing which way the wind was blowing, and both these media luvvies have just proudly come out as greedy, loudmouth  show-offs,  infatuated with their own wealth.
At this month's Frieze art fair in London, Emin permanently dents her artistic reputation by offering to create "personalised" neon artworks for 10 customers based upon their likes and dislikes. The decorations will cost $100,000 each.
Simultaneously  Emin announced that she will likely leave Britain to protest against the new 50% rate of income tax for those earning over $250,000 a year.  Cowell , meanwhile, splurged a reported $1.6m on his 50th birthday.  He spent $100,000 on limos alone to ferry the usual array of names you see at these networking events – newspaper columnist Piers Morgan, Celebrity businessman Alan Sugar,  David Hasselhof, the Osbourne family, food writer Michael Winner, model Kate Moss etc.
Cowell rented a stately home for  the " bathed in blue light for the occasion – with a giant image of Cowell projected on to its historic facade".
Meanwhile, moving in the other direction, around the world yachtswoman Ellen MacArthur, announced she is abandoning yachting for environmental campaigning.  She is building an off-grid home in the Isle of White and she told BBC Radio 4 she made the decision after spending three weeks off-grid on a remote island near Argentina.