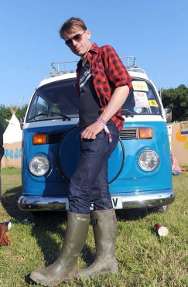 The UK Government's energy conservation watchdog has admitted that consumers were duped by inappropriate grants into buying wind turbines that never stood a chance of working properly.
In an attempt to ensure that there is no repeat of the wind turbine debacle, the Energy Savings Trust, funded by Government and big energy companies, has embarked on the first large-scale trials aimed at providing definitive information on the performance of different green technologies in the UK.
The first trial concluded that an unknown amount of government cash has been wasted encouraging urban consumers to buy wind turbines when no one really knew whether they were effective or not.
Recently wind turbines have been something of a cause celebre amongst UK celebrities.  Four years ago David Cameron, leader of the Conservative party installed a high profile wind turbine on his home in Notting Hill, London. His preferred model, the D400 'StealthGen' manufactured by Eclectic Energy,  cost £3,000 to buy and erect on a steel pole attached to the chimney stack of his home. At the time there was a debate over the pay-back period.
Wind turbines have since been backed by Franz Ferdinand lead singer Alex Kapranos, actor Brian Cox, celebrity chef Nick Nairn and broadcaster Magnus Magnusson amongst many others.
Urban turbines useless
Under The Low Carbon Buildings Programme, grants of up to £2,500 were available for the domestic installation of green technologies including, wind turbines. Yet according to the EST research, although wind turbines performed very well in rural areas, in urban areas they were virtually useless.
Hundreds, possibly thousands of urban dwellers mistook the grants as an implicit government endorsement of wind turbines and bought products that could never work.
The report uses makes the point in the bloodless language of bureaucrats. "The poor location of these turbines has significantly impacted the measured performance of such turbines," it concluded.
However Steven Harris, Head of Low Carbon Technologies at The Energy Savings Trust put it more colourfully when he blamed "the wrong kind of wind." "In 2005 when I was an architect we installed a 1.5 kilowatt wind turbine with two metre blades on a new building in central London.  It did not produce one kilowatt of power."
"Wind turbines need a steady flow of wind," he explained. "The problem for urban turbines is that the wind in cities is gusty and irregular."
He said that the episode had dented consumer confidence in microgeneration technology and highlighted the need for a properly funded programme of research to establish exactly how different green measures perform under real-world conditions.
"The current evidence base for green technology is very weak", said Harris. "The only information currently available comes from manufacturers. The trouble is that it is laboratory based and not impartial.
"Our goal," he said, "is to bring more new technologies to market to address the need to go beyond measures like cavity wall and loft insulation. We want to make the case for why these technologies are the future and why businesses should invest in our trials of these kinds of technologies."
EST research programmes are designed to do the ground work from which consumer demand for green technology can be built.
As well as looking at wind turbines, over the next year the EST will examine the effectiveness of ground source heat pumps, solar thermal, solid wall insulation, advanced heating controls and LED lights. "The effectiveness of photo voltaics is well known, so we are not looking at that,"  said Harris.
He argued that although other countries do have definitive research programmes, they lack local relevance. "Every country has different weather and geography, so they would only be of limited use to the UK."
Green finance
At the same time EST it pilotting a scheme for consumers to finance spending on microgeneration equipment such as heat pumps and solar panels out of energy savings.
In theory at least the Pay As You Save scheme encourages off-grid living. Consumers make repayments spread over a long enough period so that they are lower than their predicted energy bill savings. As a result financial and carbon savings are made from day one.
The pilot has been launched with around 500 homes in Birmingham, London Borough of Sutton, Sunderland, Stroud, Surrey and Sussex being offered the chance to receive a whole house energy makeover.
"Lots of people want to green their homes and save money on energy efficiency but cant afford the up front investment.
This pilot aims to see what exactly is attractive to consumers and how, in the medium term, it could be a method for enabling more householders to invest in the energy efficiency of their homes," said Harris.