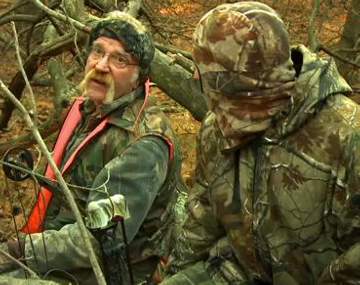 US Shock Jock Glenn Beck's Internet-only network is launching a series aimed at showing people how to move off-grid
GBTV, which the conservative firebrand launched as he was exiting Fox News this past spring, is prepping Independence U.S.A.
The series follows the Belcastro family as they try to live "off the grid" in a post-apocalyptic America. That's near identical to the History Channel's Apocalypse, PA, in which the same heavily-mustachioed lead character Frank Belcastro introduced himself by declaring: "My name is Frank and I'm not crazy. I know the world's not ending anytime soon. But just in case, I want to be ready."
Belcastro and his family will do such things as build a car that runs on wood in the event that gasoline supplies are interrupted; become an expert hunter in case grocery stores are no longer in existence; and make his own alcohol for barter on the off chance the dollar collapses.
"Independence U.S.A. is the perfect way for GBTV to enter the reality genre and promises to be an entertaining and informative look at how one family tries to grapple with their concerns for America," says GBTV programming president Joel Cheatwood of the series, which will be jointly produced by GBTV and The WorkShop.
Adds Belcastro: "This show, for me, is a fun and sometimes funny way to get people to open their eyes and see what's going on. Americans are so reliant on the infrastructure around them but when you can create something with your own hands and everybody works as a team, everybody does a part, you can focus on the positive of this."
The reality entry will join a slate of original programming that includes Liberty Tree House, Mercury Theater and the comedy news show The B.S. of A, along with Beck's two-hour show, which is broadcast live weekdays from 5 to 7 PM.