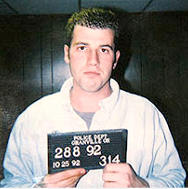 Is there really a John Twelve Hawks?
The author of a bestselling sci-fi series called the Fourth Realm Trilogy lives off the grid, according to the New York Post and writes about the surveillance society. He has never met his editor or agent and uses a voice scrambler and satellite phone to communicate.
Recently,Fox optioned the film rights.  This success generated considerable envy from poorly paid scribes.
Twelve Hawks might be a pseudonym of
James Frey
, suggests one.
Frey, who gave the world A Million Little Pieces and then admitted that parts of his memoir were fictionalized, told the tabloid that he would "neither confirm nor deny that I am John Twelve Hawks … I will say that I have done, and I am
continuing to do, projects that will come out anonymously or with invented names on them."
Indeed, at least nine separate works by Frey are set to be published under pen names. As anyone who's read 1984 or The Adventures of Huckleberry Finn knows, pseudonyms are nothing new in literature. Still, this number of them is perhaps a new record in the world of nom-de-plume penmanship.
Why he's doing it, though, is obvious.
"James Frey has a reputation of being a liar, but a pseudonym's an opportunity to reinvent yourself," says Russell Morton Brown, a professor emeritus of English at the University of Toronto. "That can be a pleasurable act."
It can also be a lucrative one: I Am Number Four, a science-fiction novel that Frey appears to have done under the name Pitticus Lore, has been optioned by Steven Spielberg and Michael Bay.