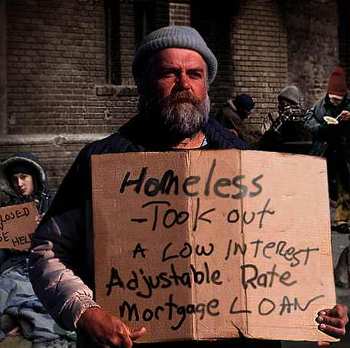 The US workforce shrank by 652,000 in June 2010, one of the worst contractions ever. The number of foreclosures is still spiralling – especially in California, Nevada, Arizona and Florida. People who have worked hard all their lives, have saved money, have avoided debt, are unable to find work even scrubbing toilets. So what do you do if your home is foreclosed, or if you cannot pay your rent? Here is some useful advice. But instead of fighting to remain a mortgage-slave, some people are choosing the option of living off the grid. It might be on some public land, or your own land, or in a car, or an RV.


Melinda Secor was a care worker in upstate New York. (You can see her on YouTube here) Her low pay meant she was always struggling to make the mortgage payments, and her three kids were growing up in an increasingly drug-and-gun ridden neighborhood. She found it hard to know which was worse – the struggle to avoid having her home foreclosed, or the struggle to bring her kids up with decent values.
Last year she decided she had tried too hard for too long. So she bought some land near Big Bend Texas, posted the keys into the mailbox and drove down to Texas in a trailer with the kids. She had pooled funds with her brother and sister to buy the land.
I met her researching my book Off the Grid, published July 27th – order a copy here –
Now Melinda and her family are happy. "We used to be quiet and withdrawn" she told me. But the open space, the sense of freedom, and the fact they have power again to control their own destinies has made them happier and ready again to face the world.