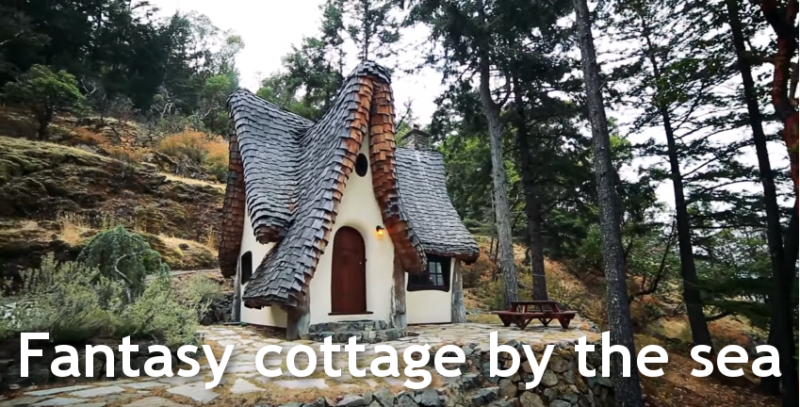 Do you remember the fairy tale Hansel and Gretel? Well, if they had a house today, this would be it! Located next to the ocean in Vancouver BC, this 600 square foot cottage is so unique on the outside, the first thing you notice is the roof, high pitched and covered by custom made cedar shakes. Next are the windows and doors, all locally sourced and made.
Once you pass through the gorgeous front door, you are immediately struck with the contemporary look of the finish. It was designed to be functional as well as beautiful. The loft bedroom is spacious enough for a queen size bed, and the tall ceiling makes it easy to walk around without having to crouch.
Living in a small castle myself, I can appreciate the fact that people will stop and look at your house if you live in an unusual house, ours is a bit more private than this is though since it's right on the water, passing boats have a magnificent view of this cute tiny house.
Watch and enjoy!