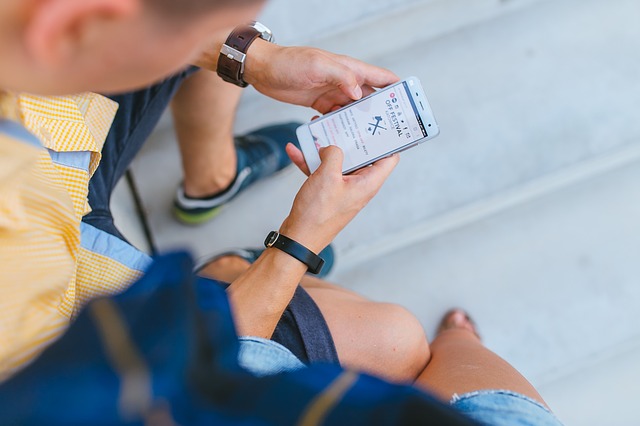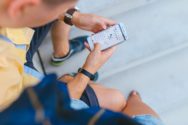 Rising heart rate, a sense of panic, breathing becoming shallow and inconsistent. It is highly likely that you have experienced these very symptoms at some point during your life. Perhaps you were in a confined space, feeling claustrophobic, or you were in a large crowd feeling disorientated….or perhaps you misplaced or lost your smart phone. Maybe you hadn't even lost it, but the battery symbol was flashing red – oh no my cell's going to die! If this sounds like you or someone you know, chances are you have smartphone separation anxiety – a.k.a. "nomophobia". This has led to the need for us to have a digital detox.
What is "nomophobia"?
This term was coined in 2010 and relates to the feelings of anxiety linked to losing your phone, having no network coverage or when your battery is running low. Researchers at Iowa State University have found that there are four main components to nomophobia. The first is the fear of not being able to communicate with people or being in contact; the second is losing connectedness in general; the third not being able to access information and the fourth is not having the convenience that a smartphone brings. Watch the video below from Iowa State University to find out more about nomophobia.
But why does this anxiety happen?
Smartphones and technology have many benefits, but it has also infiltrated every aspect of our daily lives. Let's face it, we rely on our phones an enormous amount – because they can do so much! Need directions? Check a date in the calendar? Don't know the answer to a question? Need to make a call? More often than not, we all reach for our phone. If we think about it, they organise and navigate our daily lives more than we think.
Research has shown that we rely on our devices as much as we rely on a life partner. That is a scary thought – surely a device can't replace someone as important as a spouse or significant other? The psychology behind this subconscious thought process though is very interesting. If we have a reliable source of external information on a specific topic, then we are less motivated and likely to remember that information for ourselves. If we need the answer to something we go to our reliable information source.
Before now, these reliable sources of information would take the form of people, and to some extent still do. For example, my dad knows a lot about cars I however, live in blissful ignorance and know very little. But I know all too well I can go to him for help so I am less motivated to learn and retain information about anything car-related.  The exact same process happens in our brains except now we don't turn to people for help, we turn to our smartphones. Why should we bother remembering things when we can ask Siri? This reliance has led to what scientists are calling "digital dementia" – reduced cognitive abilities related to the overuse of gadgets.
It's not just Digital Dementia we have to worry about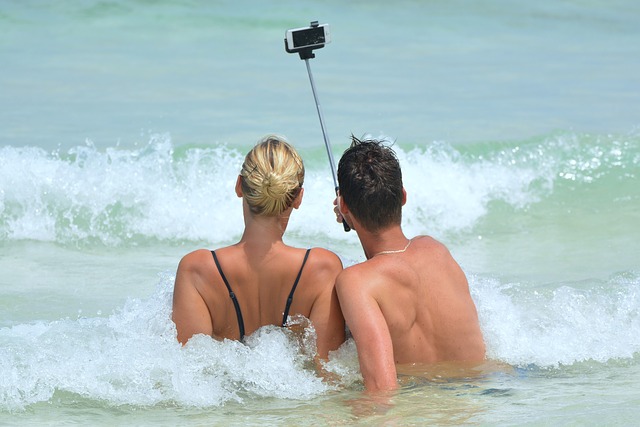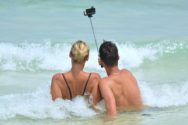 There are plenty of other health impacts from the overuse of our devices. Staring at phones and screens for extended periods of time, especially in low light, can lead to eye strain and headaches. The blue light can also impact our sleep patterns, especially with use just before sleep. After all, who isn't tempted to check your favourite social media site just one last time before you close your eyes? Plus using social media sites in place of social interactions with actual people, can also lead to depression and anxiety. Constantly comparing yourself to others through an Instagram filter or the selfies on Facebook can impact your self-esteem.
Decreases in physical activity are also common place. After a long day at work, it's very tempting to veg out in front of the television, laptop, i-pad, or pick up your phone to keep connected.
We need a Digital Detox
So far it's all sounding pretty doom and gloom isn't it? But there is hope on the horizon, in the form of a digital detox. A study, funded by company Kovert Designs, observed 35 people with no gadgets in the Moroccan Desert. The results were astounding. After four days researchers observed improved posture with greater eye contact being made during conversations. Memory also improved as people were more present in conversations instead of having one eye on their phone, meaning they were better able to process and store more information from the conversation. Remembering finer details from conversations also helps people to build stronger bonds and relationships with each other. Improved sleep patterns were also seen as the participants weren't checking phones before sleeping. Therefore, their melatonin levels weren't suppressed, enabling them to have a more uninterrupted night's sleep.
An off-grid mind set
The results of the study have shown that digitally detoxing can have health benefits as well as improving your relationships with those around you. It also helps stem your whirring mind and unplug from the world for a short while – which is no bad thing!
Companies like Digital Detox, offer retreats providing off-grid accommodation and workshops – no digital technology allowed! The idea behind these retreats is to disconnect with the online world and reconnect with your sense of self. Camp Grounded, Mendocino, California is set in a beautiful 2,000 acres of woodland and described as a pure, unadulterated camp for grown-ups! Hiking through the countryside, practising mindfulness and yoga, as well as art and writing workshops are all a part of this all-inclusive program. Testimonials from Digital Detox include it being a "rejuvenating time" and a "transformational experience".
The next Camp Grounded retreat offered by Digital Detox is from May 20th to May 23rd with tickets starting at $695 based on options chosen.
What can you do day to day?
If you don't have the funds to spend a long weekend detoxing from your smartphone device, there are some things you can do at home. Tania Mulry, a digital marketing guru gave some tips on having an immediate digital detox in a TEDx talk at La Sierra University.
Turn off your notifications to quiet unnecessary noise from all of those apps.
Get rid of toxic apps and pages that bait you into wasting hours of your life by dragging you into commenting.
Go into Airplane mode, just because it's in the title doesn't mean this has to be solely used for airplanes. This takes you out of the rat race of notifications until you're ready to reconnect with the online world.
Set a time in the evening after which you don't touch your devices and gadgets, this will help you settle back into a healthy sleep pattern without your melatonin levels being interrupted.
Occupy your free time with a new hobby instead of filling your time with scrolling through screens.
Deepen connections with those around you by interacting face to face rather than through an online device.
See the full TED Talk from Digital Marketer Tania Mulry about the need for a Digital Detox.
You might like:
Simplify Your Life: Disconnect to Reconnect