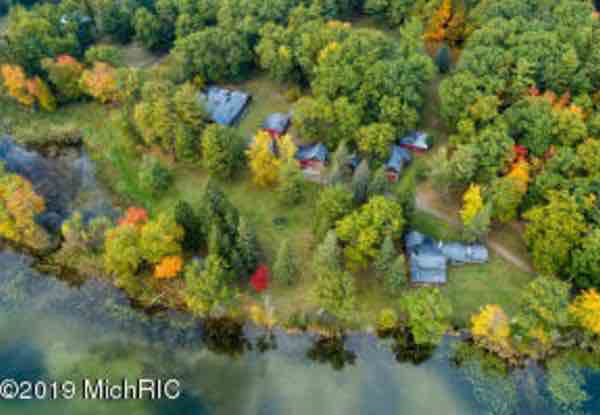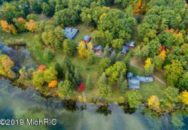 In Michigan, a Home surrounded by serenity and nature is for sale because the long-time owner is getting old and his kids want the Internet not the wilderness.
The four-bedroom, three-bathroom home is completely off-grid but ironically the price of $6.3 MILLION includes the rights to income from 48 natural gas and oil wells spread around the property.
Henry B. Joy IV grew up on this 2,000-acre property in Atlanta, Mich., in the northern part of the state's lower peninsula.
Joy, 52, returned to the idyllic nature retreat in 1994. Joy's parents moved the family there full-time in the 1970s, he said. His grandfather purchased in the 1940s for between $35,000 and $45,000, according to Mr. Joy. He recalls a childhood centered on nature and learning to appreciate the outdoors. 'Life wasn't about going to the mall,' he said. 'All we had was a Kmart 35 miles away.'
The family has used some of the income from oil and gas to pay for roughly $2.5 million in improvements and additions to multiple structures on the property, and land maintenance over the past 40 years, Joy said.
The 4,000 square-foot main house is the centerpiece, surrounded by multiple additional buildings including a boat house, a horse barn, a woodworking shop and a log cabin on a private lake.
The property is on the market with Berkshire Hathaway HomeServices. KoenigRubloff Realty Group has the listing.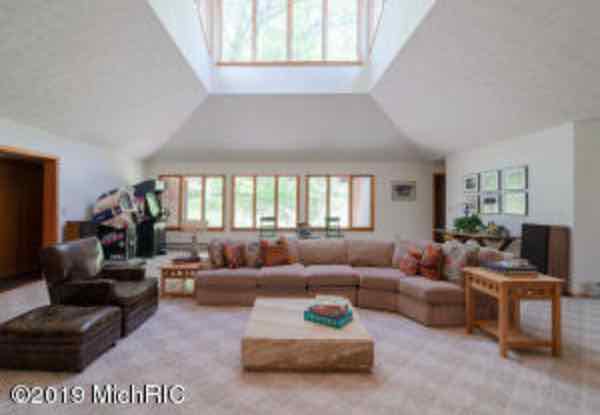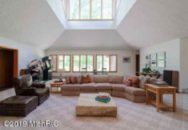 Joy, who is in the film industry, has a primary residence in Harbor Springs, Mich., and primarily uses the house as a place to spend time off-the-grid with his family. 'One of the coolest things was teaching them how to fish and how to clean a fish,' he said.
The property encompasses about 20 miles of roads, and has hosted events for the American Rally Association, according to Joy, who used to drive rally cars.
Joy is looking to sell as his children get older. They're no longer as interested in spending time in the wilderness – without internet – to do the work necessary to maintain the land, he said. 'I can't do it all myself,' he said.