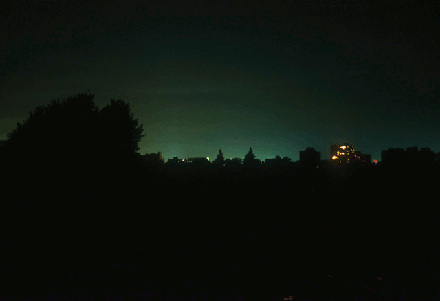 Solar panel suppliers in South Africa are predicting an "avalanche" going semi-off-grid or off-grid in response to new regulations that increase the costs of operating solar panels while attached to the grid.
According to the new regulations, 78-year-old Andrew Louwrens has an illegal solar electricity installation in his garden – despite having used solar panels since 2012.
Andrew, a retired SA Rugby administrator, received a letter from the City of Cape Town late last year ordering him to replace his illegal small-sale generation system – at his own expense – because it did not comply with regulations introduced after it was installed. Things got worse when, on Christmas eve, the council threatened to cut off his electricity if he didn't comply.
"I installed the system in good faith in 2012. I was doing my bit for society," Andrew said. "I also didn't want big electricity bills when I retired, [and I have been] happily exporting excess electricity into the grid."
Michel Malengret, an associate professor at the University of Cape Town, which owns the company that installed Andrew's system, said the inverter he installed for Andrew had been approved globally, and at the time of installation there had been no local regulations.
"Using solar energy was very expensive then and government's impression was that it would never happen," Michel said.
Power utility Eskom said it viewed "the embedded generation connections, made without the required approval and permission, as illegal" and would not consider "retrospective applications".
Cape Town's mayoral committee member for energy, Xanthea Limberg, said residents had to ensure installations complied with standards and to replace non-compliant inverters with acceptable ones. But Michel argued that customers' hands were tied by the expense of such replacements.
"Council only adopted regulations two years ago, so now those like Andrew who installed solar beforehand must fork out another R7000 for a new inverter. They must then pay a fixed charge of R13 a day for the 'privilege' of exporting excess energy into the grid," he said.
Andrew and Michel suggest people in the same situation go partially on and off the grid, and stock up on batteries to store electricity.
Michel said that although Eskom had made it "virtually impossible" for "solar guys to work with the grid" he predicted there would be "an avalanche" of people going off the grid as the price of batteries came down.