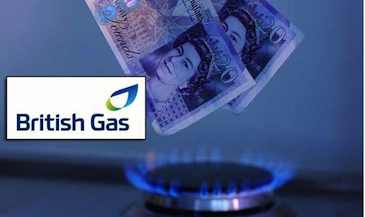 British Gas workers who doubled bills 'were treated like celebrities and given free helicopter rides for ripping off customers' say Whistleblowers.
Those producing high profits went to Monaco and Rome. Other rewards included 3D TVs, laptops, theatre tickets and Playstations
Energy regulator Ofgem has said it will investigate after Daily Mail exposé. Last month it emerged staff have monthly targets to bring in £120k profits.
The rewards included luxury all-expenses paid trips including limousine and helicopter rides, whistleblowers claimed.
Employees who made the highest profits by ensuring customers were sold the most expensive deals possible were sent on holidays to places such as Monaco, Rome and Iceland.
It emerged last month British Gas paid staff bonuses for inflating business customers' bills – and churches and charities were targeted because they had fewer resources to shop around.
Staff have monthly targets to bring in up to £120,000 in profit each, and some exceed targets by 200 per cent. Sales agents view vulnerable customers as 'gold dust' because they are easier to talk into poorer deals.
After the Mail revealed the practice, energy regulator Ofgem said it would examine the evidence and take 'firm action' if it found British Gas had not been 'honest and transparent' with its customers. The Mail revealed that employees making the highest margins were flown to five-star hotels in glamorous destinations and enjoyed treats such as rally driving, gambling and limousine and helicopter rides.
Other rewards included vouchers, 3D TVs, laptops, theatre tickets and PlayStations. A whistleblower who won a holiday said: 'You were treated as if you were a celebrity. They spent thousands on each person for these trips.'
Despite British Gas's claims that its culture was changing, staff can still see their commission multiply 24 times for inflating prices, said a current employee, although luxury trips have been phased out.
The employee of ten years said: 'We are encouraged to charge as much as we can. If the customer is a charity, or someone who doesn't speak English, they are so easy to mislead, it's gold dust to us. British Legion is great because the volunteers are elderly.
'Staff are having to be ruthless. You can't allow for guilt if you are going to make a living. You have to adopt a hard-nosed attitude.'
Employees selling gas at base price for a one-year contract earn £18, but if they double costs to 5.5p per unit over three years they earn £435.
A 3p price rise would cost the average business £1,700 more. A former employee applied these practices and said her monthly profit target was £80,000. She said: 'I was hitting my targets by preying on vulnerable customers.
'We'd tell those people: "This is your best price", even though it wasn't.' When she asked bosses if the practices were ethical she was told 'This is a business, this is how we operate'.
Charities targeted include the Scouts, the British Legion, John Storer House Foundation – a community project – and James Smith's Almshouse Charity – a residential home for the elderly.
Stephen Beynon, British Gas Business managing director, said his company 'utterly refutes any suggestion that contracts have been negotiated inappropriately, or that customers are misled'.
He said that data analysis showed that charities were getting better than average deals.
An Ofgem spokesman said: 'We would encourage anyone with information that an energy company is not complying with our rules to get in touch.'