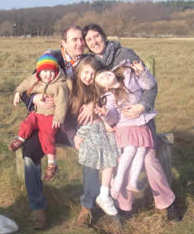 An off-grid Community in the UK has been awarded £350,000 of central government money to help it spread its low-carbon lifestyle to families across the country.
The Lammas project in the Welsh hills involving nine "ordinary" families living in eco smallholdings in the Preseli Hills, Pembrokeshire, has been named by the UK Department of Energy and Climate Change as one of 10 low-carbon communities.
Lammas (named after a Pagan harvest festival)  will spend the moneyon a "community hub" building. It is seen "a blueprint for sustainable living" and the money is intended to facilitate educational visits. The local government in the area has pioneered one of the most favorable regimes to enable planning permission for off-grid developments and Lammas owes its existence to this planning framework.
The new building will help launch its low-impact housing initiative and pioneering farming and land-use technologies, as well as promoting carbon-positive food and fuel. You can visit the web site here
Energy and Climate Change Minister Joan Ruddock said: "The UK has the most ambitious emissions reduction commitments in the world and communities like this will help to develop the policies we need in the future to make the successful transition to a low-carbon economy."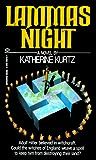 The families vary from out-and-out hippy, back to the landers to relatively normal familiers who want to try their hand at alternative living
Paul Wimbush, project co-ordinator of Lammas, who lived in a Tipi for 5 years said: "This grant will enable us to reach out and inspire people to create their own sustainable land-based lifestyles." His wife Hoppi has built, lived in and given birth in a Yurt.

The family pictured above, Katy and her partner Leander and their kids, will make a living growing plants.  They currently live in a regular terrace house in Liverpool and, on many levels, lead a fairly conventional lifestyle.  So, the move to the eco-village in Pembrokeshire represents a significant departure from what they're used to.
"Our land-based business will be composed of two elements," says a statement on the web site.  "Katy will take charge of growing & selling willow and willow products woven by Katy herself.  Leander will be growing native wild plants for sale to restaurants and farmer's markets. Wild plants such as chickweed, bittercress, fat hen and burdock  were important food sources in the past and there has been a recent resurgence of interest in them."
Said Katy:"we feel a strong affinity to Wales.  As our interest in ecological issues has grown over recent years and our lifestyle has changed to reflect this we felt we had to seize the Lammas opportunity, when it arose, with both hands
"We're looking forward to living a life where we provide much of what we need to live from the land.  A significant proportion of the world's rural population live in a low-impact way out of necessity.  They live independently and sparingly, tending the land and their animals with the support of their immediate community.  We are aiming to live in this way by choice because we feel strongly that the  planet's resources are precious and limited.  We're hoping to live within our fair share of these resources and, in so doing, demonstrate that such a lifestyle can be viable, rewarding and happy."
Paul WImbush, who has been battling to establish the site for many years, explained: "The Community Hub will be a launch-pad that will promote the new opportunities that are available to create eco-smallholdings in the open countryside," said Wimbush.
"Opportunities that provide self-build homes, create carbon-positive livelihoods and revitalise our rural economy, all in a way that benefits our natural environment."
He said the Lammas project benefited from a new planning policy initiative in Pembrokeshire called Policy 52, a low-impact development, under which new eco-smallholdings are permitted in the open countryside, if they demonstrate a sincere commitment to sustainability.
There are currently 12 households in Pembrokeshire benefiting from the policy and there are plans within the Assembly Government to expand the initiative across Wales.
"We have an unprecedented opportunity here to transform rural Wales," said Mr Wimbush.
"The potential here is enormous. "It is completely affordable – the average Lammas smallholdings cost £80,000.
"Wales is committed to becoming a one-planet nation by 2050.
"The best incentive that you can give people to live a one-planet lifestyle is a self-reliant eco-home in the countryside with a potential livelihood attached."
The first building is nearing completion. A turf-roofed roundhouse will provide temporary accommodation for Simon Dale, Jasmine Saville and their two children whilst the family builds the rest of their smallholding.
Mr Wimbush said the building took just two months to build and cost under £4,000.
"When we gained planing permission for our nine eco homes it marked a departure from planning regulations," he said.
"We set a precedent and applied to the DECC for a grant to build an education centre to promote the potential for other people acrossWales and the UK to do what we do.
"The nine families come from all walks, of life – we have a teacher, a nurse and they have come from a semi-detached house in Liverpool and a top-floor flat in Bath, for example.
"Each household needs to be engaged in three or four micro enterprises, such as growing strawberries or mushrooms.
"We have sheep for wool, cows and pigs and we will be looking at producing a wide range of crops that the families can eat themselves and sell.
"We want to work the land using green technology that is affordable, better for the planet and modern and comfortable."
Assembly Government Environment Minister Jane Davidson said: "Only by using more renewable energy and making everything we do as sustainable as possible can we protect our environment for future generations."
Around a quarter of the UK's greenhouse gas emissionscomefrom heating, lighting and powering electrical appliances in homes.
By2050 this needs to be almost zero if the UK is to cut its emissions by 80%.
Margaret Minhinnick, director of Sustainable Wales, said: "When countries are talking about the answers to climate change – here's a practical project that is showing us how to achieve CO2 reduction.
"If the Government is serious about climate change it should be backing much more community action."
Auto Amazon Links: No products found.