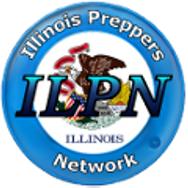 BLOOMINGTON, Ind., Dec. 21 — The city of Bloomington issued a press release fully endorsing a report into post-peak oil scenarios.
December, 2009, "the Bloomington City Council overwhelmingly approved the report of the Bloomington Peak Oil Task Force entitled Redefining Prosperity: Energy Descent and Community Resilience (PDF 13.36 MB). The report is the product of a seven-member task force and outlines the community's vulnerability to a decline in cheap oil and proposes numerous mitigation strategies."
Within 30 years, Bloomington's least-used roads could be dirt or gravel instead of asphalt. City residents could have to capture and collect the rain water that falls on their roofs if they want to receive city water service.
The city could dedicate 700 acres of city-owned land for intensive gardening and farming, including a 200,000-square-foot greenhouse for year-round growing.
Those are just a few examples of how Bloomington could reduce its dependence on oil, use less energy and become more self-sufficient, according to a new city-sponsored report.
The report is premised on the fact that oil infuses just about every aspect of our lives. We rely on cheap oil for necessities such as transportation, food and electricity. However, oil is a non-renewable resource. It is widely acknowledged that the world has reached, or will soon reach, the point at which oil production is at its maximum, or peak. Once the world reaches peak oil production, we will not run out of oil but we will run short of oil. At that point, the price of oil will become more volatile. Given the systemic nature of oil, a decline in the availability of cheap oil will have implications for all aspects of society.
The City of Bloomington formally recognized the peak of world petroleum production via a resolution passed in 2006. In 2007, the City translated that recognition into action with the creation of the Bloomington Peak Oil Task Force. Since March 2008, the Task Force has met bi-weekly to fulfill its charge. The result is a 250-page report focusing primarily on the following community systems: the economic context, municipal services, land use, transportation, housing and sustenance.
The Task Force maintains that it is likely that world oil production peaked in July 2008. Because peak has already occurred, Task Force Chair and City Councilmember Dave Rollo counsels that "Adaptation will require time, and we find that our society is very late in responding to this threat. We need to think through ways to power down our community without delay."
To prepare for peak oil in a robust way, the Task Force calls for a reduction in community oil consumption by 5 percent per year in an effort to realize a 50 percent decrease in consumption in just 14 years. Toward that end, the Task Force offers many possible strategies, which include:
* Explore new energy sources, greater efficiencies and conservation opportunities for the following energy-intensive municipal services: water and wastewater treatment; law enforcement and fire protection; heating and cooling municipal buildings; and trash removal and recycling. Immediate attention should be given to off-grid water production to meet minimum community needs.
* Promote economic relocalization. Our community's reliance on a steady supply of inexpensive goods from as far as halfway around the world makes us vulnerable to a decline in inexpensive oil and/or shortages. Producing and processing more goods within the community fosters greater security in a post-peak world while strengthening the local economy.
* Recognize the need for, and the inevitability of, a steady state economy – one that is not predicated on ever-greater amounts of energy and materials throughput, but recognizes the limits of the biosphere.
* Intensify the City's emerging focus on form-based development, so that residents can easily live within walking distance of daily needs, such as grocery stores, schools and pharmacies.
* Increase home energy conservation and aim to retrofit 5 percent of housing per year.
* Establish community cooperative rideshare programs.
* Advocate for greater local, state and federal funding for public transit.
* Accelerate local food production by training more urban farmers and removing legal, institutional and cultural barriers to farming within the city.
* Plant edible landscapes throughout the city.
As spelled out in the advisory report, the Task Force's vision for a post-peak Bloomington is one wherein, "most residents live within walking distance of daily needs; most of the food required to feed residents is grown within Monroe County; residents can easily and conveniently get where they need to go on bike, foot or public transit; most of the community's housing stock is retrofit for energy efficiency; and local government provides high-quality services to its residents while using less fossil fuel energy."
The Task Force points out that peak oil presents our community with some very serious challenges. Indeed, Rollo states that "the risk entailed in doing nothing until problems arise is too great to ignore. If we wait until shortages arise, we will surely have much more difficulty in adapting to oil scarcity. " However, according to the report, peak oil also "presents us with an opportunity to make a great community even better."
"The volunteer citizen-driven report is a remarkable document, which reflects opportunities we have to protect and promote our community's sustainability," Mayor Mark Kruzan said. "The City Administration sees the task force report as a blueprint for the Sustainability Coordinator's role within City government and the larger community."
Redefining Prosperity is available in PDF format at https://bloomington.in.gov/peakoil.
For more information about the report, please contact the Council Office at 349-3409.
The report forced Bloomington's elected officials to decide which recommendations are the best to pursue, whether to make any mandatory for city residents and if they want to increase the role of the city government to do it.
On the other hand, residents will be faced with the decision to comply with any new rules or move outside the city limits.
The peak oil task force, created by the Bloomington City Council, spent more than a year interviewing energy experts, researching alternative forms of energy and reviewing the city's and community's dependence on oil, assuming that oil supply worldwide will only become more scarce.
As a result, the group generated the 244-page report
"The task force envisions a post-peak Bloomington wherein most residents live within walking distance of daily needs; most of the food required to feed residents is grown within Monroe County; residents can easily and conveniently get where they need to go on bike, foot or public transit; most of the community's housing stock is retrofit for energy efficiency; and local government provides high-quality services to its residents while using less fossil fuel energy," the report's executive summary states.
Bloomington Mayor Mark Kruzan said city officials need to prioritize and implement the recommendations based on, in part, feasibility and cost.
"Government absolutely cannot and shouldn't be the source of all this change," Kruzan said. "I think (the city) should lead by example and empower people. If it's the right direction to head, you ought to try to push for reform toward that goal."
However, Kruzan said some recommendations could be turned into requirements while others could be brought about by incentives.
While the task force aimed to make the recommendations as practical as possible, there's no guarantee they'll take with the general public.
Matthew Auer, a professor at the Indiana University School of Public and Environmental Affairs and dean of the Hutton Honors College, said getting people to change their behavior is difficult and could derail some recommendations.
However, "if you can get people to recognize the low cost or no cost changes they can make and produce results in a relatively short amount of time … then you get them interested in that strategy in a broader way," Auer said.
The peak oil report examines how various aspects of the community and city government could be affected as oil becomes less available or even suddenly unavailable. For example, the report states several ways the community's food supply could be threatened by increased oil prices or abrupt disruption of fuel supplies, because less than 2 percent of food consumed by city residents is produced within the city, its surrounding region or the state:
Food prices could sky-rocket because of an increase cost of oil needed to produce the food.
High oil prices could cause grain typically used for food to be used for ethanol production, which, in turn, causes grain shortages for cereal, meat and dairy products.
Power outages in the electrical grid, which occurred in the northeastern U.S. in 2003, could cause food spoilage.
Council member and peak oil task force chair Dave Rollo said the subtext of the report is either the city and its residents start planning for a future of high oil prices or shortages now or be unprepared when it does happen.
"Peak oil is a pretty daunting topic and pretty scary to some," Rollo said. "It means a deep change in our society. However, suddenly we're going to have a whole new chance now to go back to the way things where during our grandparents' time when people interacted more with each other and were more codependent."
The report targets both what city government can do — start a community car-sharing program, for example — and what Bloomington residents can do — ditch vehicles getting less than 20 miles per gallon — to reduce the use of oil locally.
While the report finds ways to reduce the city's use of oil, it also showcases how the city can better function without any oil.
Rollo asked if the world's oil supply were suddenly disrupted, how could the city's police cars and fire trucks operate. The report suggests stockpiling fuel to be used by police and fire and to start buying vehicles powered by an alternative form of energy, such as electric police cars.