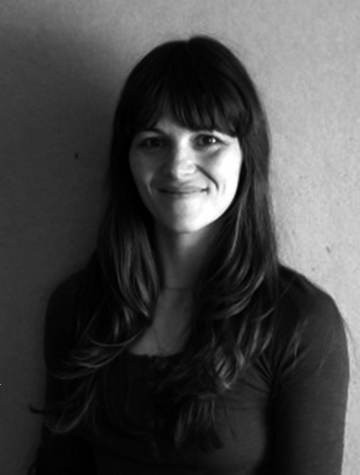 This amazing new development on Municipal land near Niagara Falls will create an off-grid community inside an existing township.
Not only will newly built homes, aimed at those who cannot afford conventional prices, be sold for as little as $80,000 or less, but they will also be completely self-sufficient said Reverend Bob Bond, chairman of the development committee for Cordage Green in Welland, near the Canadian border with the US.
"There's a lot of effort in places around the globe, trying to respond to poverty by giving people housing that will work for them. There's a lot of effort, separate from that, to build green. This is a new thing to put the two together."Tuesday, Welland city council declared a 2.3-hectare road allowance on the north side of McCabe St. as vacant, and voted to enter into negotiations with Cordage Green to allow its developer to build the affordable housing "off the grid" homes at the site.
Project planner Elise Gatti said the project will move forward "full steam ahead."
Before development can begin, she said a site plan must be finalized, and as well as partnership agreements and financing.
The Cordage Green project is unique.
Although there are some affordable housing buildings that are LEED certified, she said she's not aware of any project being done at the scale they're proposing.
"I have not come across any examples of entire mixed use developments that are geared towards sustainable living for low-to modest-income people — much less ownership housing," she said. "Green ownership housing is typically high end."
Gatti said prices will be as low as possible by reducing the size of the homes.
"We're going to be offering smaller than average housing units. I think the average used to be something like 800 square feet, and now it's gone up to 2,400 or 3,000. That's a lot of house," she said. "Most people don't need that much house."
Proposed home sizes range from 400 to 1,200 square feet.
Bond said costs will also be minimized by incorporating inexpensive technologies, such as building walls from straw bale and recycling water.
"What we're looking at are basic simple but brilliant technologies that aren't expensive that allow you to build green and affordably and sustainably," he said.
The plan is to build 40 to 50 homes on the unopened road allowance that was used as a cornfield a few years ago as part of a poverty reduction initiative to benefit residents of the neighbourhood. It will be a mixture of single family homes, townhouses, supported housing, a community centre, a park and community gardens.
And 80% of those homes will be sold rather than rented, making homeowners out of people who otherwise might never be able to afford to purchase a home.
"This is challenging the status quo," Bond explained. "Under the status quo, we may hand things to folks who are impoverished but we don't want them to build equity. The systems in fact will punish people if they start to have equity. Well, trying to suggest and prove a system that promotes social and fiscal equity for folk who are currently labelled poor. Unless you can build your way up you can't build much."
Gatti said the Cordage Green committee members are negotiating with a local finance company to find a way of offering mortgages to people who wouldn't otherwise be able to get one.
The project is the result of a partnership between several organizations, said Bond, who is also chair of an anti-poverty group called STEP Niagara (Strategy to End Poverty).
He said Welland's former city planner, Don Thorpe, brought partners together before he retired last fall.
"Different players kept knocking on his door and Don said why don't these people get together," Bond said.
Those players included STEP Niagara, which was asking for the city's assistance in identifying a location where an affordable housing development could be built, and Commonplace Eco- Village — a group that wanted to build a subdivision of off-thegrid hay bale homes.
Now, Bond said the city is "also joining in this effort to be a leader in the province, in the country and globally, to be a leader that says, 'You know what, we need to shift the way we care for folks who are living with poverty, mental illness, and addiction.'"