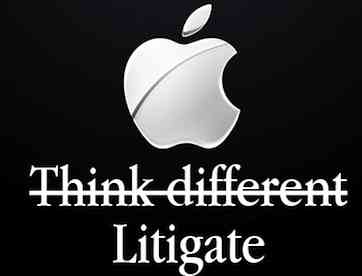 Thinking of buying a new Apple laptop? Treat yourself to a ThinkPad instead. And save hundreds on energy as well as up to $1500 on the cost of the computer.
Ever since Apple Computers (APPL) pulled its laptops out of a voluntary eco-rating scheme (EPEAT) last year, its been pretty obvious that the company has lost touch with its West Coast roots and become just another greedy hardware supplier – albeit with a booming software catalog to pull in the punters.
Greenpeace's Guide to Greener Electronics is into its 18th edition and benchmarks the best practices of electronics companies on three parameters — energy, climate products and sustainable operations. Indian company Wipro has an overall score of 7.1 on a scale of 10, the highest among the 16 companies surveyed.
HP dropped from the top spot in last year's edition to second this year. Nokia moved up from No. 4 to No. 3, and Apple dropped from 5 to 6.
For those who remember Apple as the underdog in the battle to save the world from Microsoft, its galling to admit that there might now be better choices. Open Source computers might require a little more technical skill, but Linux-based hardware is more reliable than Apple in some cases, and far cheaper. The software is largely free, some of it even =am2&camp=1789&creative=9325&creativeASIN=B008XAXAC4″ title="Apache Open Office, Free from Amazon" target="_blank">downloadable from Amazon.
What is more, the energy consumption figures in tests conducted by University academics show that Apple laptops are far and away the most energy intensive of all laptops, and anyone running computers off the grid should stay well away from them. New, lower-energy chips announced by Intel have been delayed and in any case only apply to the iPads, not the full-fledged computers. Certain models of Dell and Lenovo ThinkPad are the industry leaders in the low-energy rankings.
With its $80 billion cash pile, Apple is hardly a good corporate citizen. Its massive Chinese production plant at Foxconn is a nexus of misery with miserable workers and an awful suicide rate.
We never thought we would say it, but if you are going to by Chinese–made products, you might as well go for Lenovo, which bought the ThinkPad range from IBM. They are cheaper, lighter, longer-lasting and use far less energy.
They are also cheaper to repair.
We took a one-year-old MacBook to Apple recently with a power problem. The Bill was over $600, and Apple messed up the repair by stripping the head off one of the little screws that hold the case in, requiring a return visit to the store, where the manager's apology seemed as about as sincere as Simon Cowell's smile.
Auto Amazon Links: No products found.