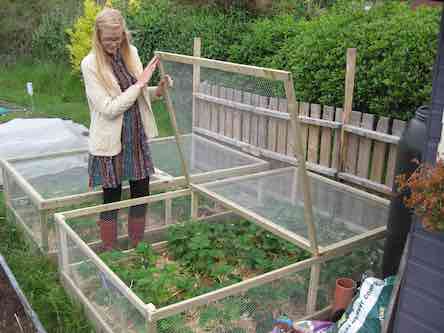 Are strawberries your favorite fruit?
Want to grow them yourself at home?
Here's 5 tips on how to grow more strawberries than expected! Practice makes perfect so don't worry if its your first time gardening.
Make a bed of strawberries. Plant them evenly.
Protect your plants from birds and other critters. Make sure to cover your strawberry bed!
Choose a strawberry cultivar that is known to produce a large berry crop. As most would say, short-day varieties will give you the most strawberries.
Most varieties of strawberries produce runners. These runners will eventually develop their own roots, resulting in a clone plant. Once these adventitious roots establish in the soil, the

Yum yum

runners begin to dry up and shrivel away. After removing the runners, the plant can absorb more nutrients, which leads to producing more than expected. It's quite simple to plant strawberry runners. All you have to do is dig around the plant and gently pull it up!

To keep your fruits fresh and healthy, use mulch that decomposes and fertilizes the soil. It will feed your plants and prevent grass and weeds from growing with your strawberry plants.
And there you have it. A bunch of berries! All you have to do now is pick them and enjoy the fresh juicy taste of the red luscious berry. Permaculture experts say that growing asparagus next to your strawberries gives better results.